Home
| About Us | Services | Solutions | Resources | Contacts | Links | Site Map
Sign Up
NOW
For Our FREE 30 Minute Webinar
"Do You Have The Desire To Retire?"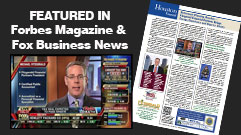 Featured on Fox Business Television & in Forbes Magazine Houston Financial Section
And Find Out How To
RETIRE IN FIVE OR TEN YEARS AND REPLACE
YOUR CASH FLOW...
Receive Our Free White Paper
"Financing Your Way To Retirement!"
Just For Registering...
Click On the Video Presentation for Simple Registration Form and Times
Space is Limited So Don't Wait... Register Today. It Is FREE
OR...
E-Mail Here or Call
1-866-437-7769 Toll Free
Space Is Limited, Reserve your Space Today...
We Do Not Sell Your Information. (FFP is a 100% Spam Free Company)
Jump Start 2012 with Your Customized Wealth By Design Retirement Plan
This is a free session designed to assist pre-retirees that are interested in increasing their retirement outlook, by saving thousands in taxes and using the tax savings to supercharge their retirement income with a customized Wealth By Design Retirement Plan. Learn how a Wealth By Design Retirement Plan reveals specific strategies that may result in Cash Flow replacement.

FREE 30 MINUTE WEBINAR
Call or E-Mail for Times & Registration
Join this high impact interactive webinar
and you will discover:

• How to determine your optimal retirement goals and create a Wealth By Design Retirement Plan to help you meet it.

• Protect your future retirement with confidence during these challenging times.

• Avoid bad decisions that could cost you thousands of dollars in excess taxes and low returns.

• Keep on track with a 6 analysis presentations and a daily training and monthly reminder service.

• How to structure your retirement plan for maximum effectiveness to help get you to the income replacement goal through the use of a 5 or 10 year retirement degree plan.

Michael J. Fitzgerald, CPA/PFS, CFP®, MST is one of the authoritative leaders on tax and investment planning for real estate retirement services. Known as "Real Estate Advisor", pre-retirees will walk away from his presentations energized with the newfound knowledge of how to customize and execute their own Wealth By Design Retirement Plan to effectively to meet their retirement goals.

Learn About the "Wealth By Design Retirement Plan"
Just Click Here...
OR...
E-Mail Here or Call
1-866-437-7769 Toll Free
To find times and Reserve your Space Today...

Please Visit Our Home Page
Fitzgerald Financial Partners Here...
Or Visit Our Blog... Just Click Here >
Home | About Us | Services | Solutions | Resources | Contacts | Links | Site Map